Information and Publications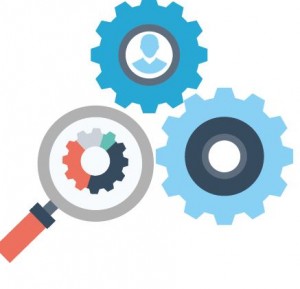 More than 70 information sheets and "How To" guides on a range of topics from 'How to work with young people' to 'How to produce a cross arts project', from the Licensing Act to Gift Aid, from recruiting a new Musical Director to How to chair a music group.
Repertoire Service
Details thousands of works recommended for performance by Making Music groups. Search by duration, language, instrumentation or composer.
Block Insurance
Our unique and comprehensive insurance scheme run exclusively for our members by Ecclesiastical is tailor-made for music groups and is of unbeatable value.
PRS Payments
A quick and easy way to make PRS payments in one go.
Music Exchange
Search online the thousands of works held in our members' libraries, then check availability and hire the work. Submit your own library to the scheme so that other members can benefit.
Programme Notes
Over 3000 notes that you can download ready-made to include in your programme. Submit your own notes for inclusion.
Commissioning Uncovered
Find a composer to suit your commission through this searchable online database of composers with experience of working with voluntary music groups.
CRB Checking
A quick and cheap discounted Disclosure service for members in partnership with CRB
Label Service
Promote your activities to other Making Music members by hiring address labels of member groups of a specified type or geographical area
Highnotes
Our free tri-annual newsletter features a wealth of up-to-date information about music making across the UK. Anyone can subscribe by contacting our office or visiting our website.
Accessible Website
Committed to providing equal opportunities to everyone we are continuing to develop a practical accessible version of our website at www.makingmusic.org.uk/accessible
Concert Promoters Network
A multiple-bookings programme of recommended chamber artists and ensembles. Making Music members enjoy reduced fees.
Legal and Financial Advice
Through our links with City solicitors and accountants, Making Music can provide free advice to members on a range of financial & legal issues.
aAwards and Opportunities
Philip and Dorothy Green Award for Young Concert Artists
The Winners of this annual award are some of our brightest performing talent, and are available for performances with member groups at great sobsidised reate as soloists of for recitals [see information sheet 16 for details]
Adopt-a-Composer
Each year six member groups are matched up with their own in-house composer. Supported by the PRS Foundation and spnm you can premiere a work written specifically for you (see Information Sheet 18 for details)
Fox and Hodgson Bursaries
Awarded annually to young artists to assist with further training. Applications are invited from musicians nearing the end of their college course who intend to follow a performing career.
Arthur and Gwyneth Harrison Professional Development Programme
This annual scheme provides five music graduates with the necessary skills to become professional musicians and find employment with in the music sector. Members are offered the opportunity to book one of these artists free of charge.
Lady Hilary Groves Prize
Awarded each year to a member who has made a significant contribution to music in their community. (see Information Sheet 17 for details)
Positive About Equal Opportunities
Available to member groups who operate a good working practice to ensure accessibility for all. Entitles members to display the kite mark as an endorsement of its activities and to assist with funding applications (see Info sheets 45, 45a, 45b, 45d for details)
Making Music British Composer Award
In partnership with BBC Radio 3 and the PRS Foundation, members are invited each year to nominate a composer whose work they have premiered.
Listen Up! Festival of Orchestras
Making Music, BBC Radio 3 and the Association of British Orchestras present this month-long festival of all things orchestral. Recordings submitted by member orchestras are broadcast on Radio 3.
We also offer a range of services and opportunities developed specifically for the South West region, and you can find information on these throughout the rest of this website.